VoIPFutura Call Center
DescriptionFeaturesInformation request
Description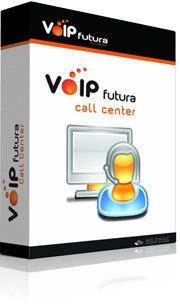 VoIP Futura CALL CENTER is a powerful Call Center solution that will allow you to improve your knowledge and relationship with your customers with which you can add agents in any geographic location.
VoIP Futura CALL CENTER offers a complete package for Call Centers that will allow you to save time, reduce costs, and improve customer service.
With VoIP Futura CALL CENTER you could have available your Call Center where and when you want beacuse voice over IP technology allows you to redistribute the agents in different parts of the world, with the same quality of service than a conventional Call Center.
VoiPfutura solutions for Call Center also include the management of special tarification numbers (90 X, 80 X…) and geographic numbers, integration of telephony with the information management system, quality systems (call recording, monitoring calls and rustling by a supervisor) and advanced real time reports to assist the administrator in making decisions.
From the intelligent call routing to the treatment of reports with details of calls, through solutions for integration with third party software, CTI integration, etc… VoIP future CALL CENTER adapts to any environment allowing you to grow quickly and easily, without the need for large investments.
The product adapts to any large or small solution with existing infrastructure or without it. The deployment is fast and the learning curve of the tools that supervisors and agents be used even more.
VoIP future CALL CENTER incorporates technologies standards so growth from its center or the addition of agents distributed by any party in the world is a quick process, easy and cheap.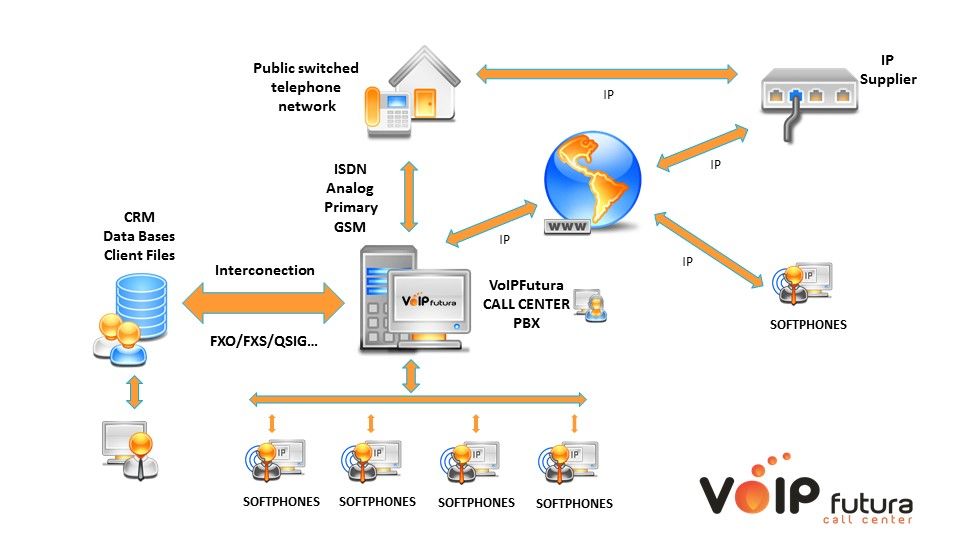 Features
As the rest of VoIP future solutions, VoIP future CALL CENTER inherits the features both hardware and software, based on Asterisk, of the VoIPFutura family, so it has all the functionality and common services (PBX, CTI, IVR, Fax2Mail, CallCenter, Telepresence, automated surveys, IP lines integration, multi-site, integrations with ERP, CRM, database, statistics, proprietary applications, etc…)
VoIP future CALL CENTER can be integrated with all kinds of CRM applications (Customer Relationship Management) and CTI (Computer telephony integration) both proprietary and free software-based:
CTI technology will allow us to control, manage and monitor, from our PC, all the aspects related with our Call Center telephony. To achieve that VoIP future CALL CENTER integrates in its platform the DialApplet CTI.
CRM technology allows you to optimize management of the relationship with your customers. VoIP future CALL CENTER integrates with all kind of corporate CRM/ERP, allowing them to access quickly the client files and data bases as soon as the call comes in.
You can easily implement Marketing campaigns, since VoIP future CALL CENTER enables predictive dialing to a list of contacts stored in the CRM database automatically with a programmed schedule.
Information request
Information request
For any commercial enquiries or pre-sales, please, call +34 91 501 33 02 or fill in this form.
We will contact you as soon as possible: