Pack Eco-Zelia
DescriptionInformation request
Description
Low consumption IP PBX  with the price of a virtual switchboard
Pack Eco-Zelia includes everything you need to have a powerful and rapid to install unit with a basic boot configuration that allows you to compete and beat most of Virtual PBX on the market in its segment, maintaining all the advantages and features of a physical PBX.
Pack Eco-Zelia consists of:
VoIPFutura EcoLite (preconfigured to meet a few simple requirements of starting business)
Devices and software included (phones, CODECS, Firewall, Switch, etc)
As the whole VoIPFutura range, the Pack Eco-Zelia scalability lets it orderly and economic growth to more complex configurations and extensions of its structure.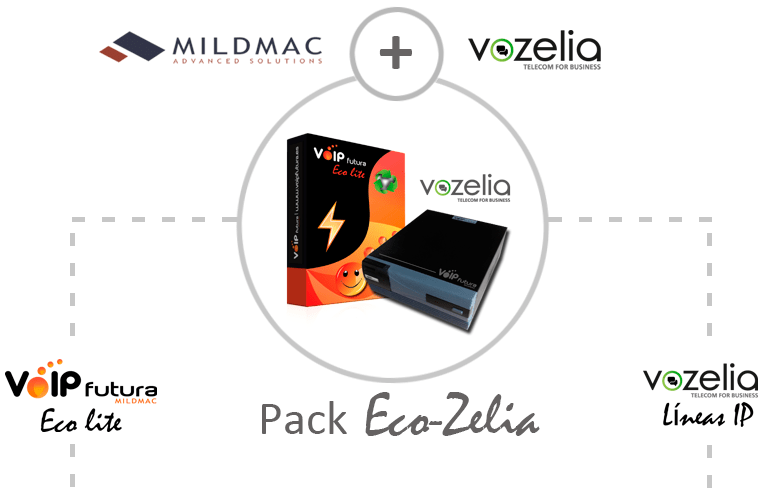 Features
Preconfigured PBX (Low consumption (10W/SSD)
Firewall + 8 ports Switch
1 operator Tel + 3  switched fixed numbers
4 expandable extensions with voice mail
2 Codecs G729 for bandwidth improvement
IVR, call recording, 1 conference room
Option 1
IP  Base +  3 DEC handsets instead of 3 fixed numbers
Option 2
Presence control application
Services included
IP geographic lines connection  
Remote installation assistance (1 hour)
Includes monitoring and support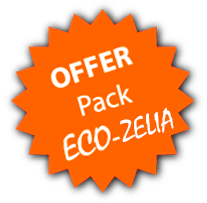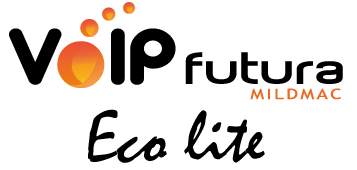 89€/month + VAT

+

6€/month + VAT
———-

Opc.1  +8 €/month+ VAT
Opc.2 – Consult
Opc.3 – Consult
Features
Geographic DID
2 input lines
Output channels  according to bandwidth
VoIP operators call competitive rates
Option 3
Integration of other lines (PSTN, ISDN, primary)
Information request
Information request
For any commercial enquiries or pre-sales, please, call +34 91 501 33 02 or fill in this form.
We will contact you as soon as possible: