VoIPFutura Geo
DescriptionFeaturesInformation request
Description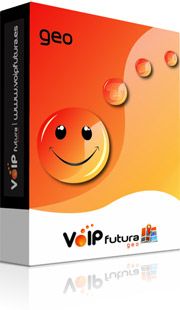 VoIPFutura GEO is a service that allows the location and control of the resources deployed position (listening to the information provided by different GPS or control position devices (mobile triangulation) and sending this information to mobile devices as to an interface allowing the knowledge of its position via web, or application.
This technology has practical applications in both the professional field as domestic. It can also be combined with VoIPFutura RoIP technology increasing implementation possibilities in a wide range of application scenarios.
Features
We show two examples of application, both in the professional field as in the domestic, where combine with VoIPFutura RoIP (Radio over IP) technology.
Firefighting Service equipped with Radios (walkies) and geo-location devices example
The platform will allow to know in every moment the position of the deployed troops. In case of emergency (have been trapped by fire or there has been an accident) devices can emit the signal with your GPS position which is automatically detected by Voipfutura Roip technology allowing to take appropriate action, such as a rescue mission.
Domestic appliance example
VoIPFutura GEO allows to know the exact location of a person for a possible action in case of being disoriented or in loss, due to illness or for other reasons. A wrist device contains a tiny GPS and a SIM card of mobile telephony that allows bi-directional communication with the control center and send the information (position, message…) both to mobile devices and control center managed via a simple web interface. The knowledge of the position of the person can be continuously or on-demand, both from the control side as on the initiative of the bearer of the device.
Information request
Information request
For any commercial enquiries or pre-sales, please, call +34 91 501 33 02 or fill in this form.
We will contact you as soon as possible: